Robert Doisneau, sculptors and sculptures
Doisneau's studio in the Paris suburb of Montrouge was not far from the Musée Rodin in Meudon, where he sometimes photographed his models away from the hustle and bustle of the capital. The Villa des Brillants is where he chose to photograph the artist Philippe Druillet, on September 25, 1993, while the two friends were working on a project for a comic book called Paris de Fous. This would be Doisneau's last portrait – and his last project. He died six months later, and never saw the finished work, which was not published until 1995.
These pictures were the starting point for the exhibition: Doisneau's familiarity with the Musée Rodin inspired us to present his work through his close connections with sculptors and sculpture. This rich theme is illustrated by some thirty prints, featuring iconic photographs alongside unknown works. Throughout his career – whether for photo reports, commissions, impromptu occasions or meetings with friends – Doisneau frequented the studios of many sculptors including Arp, Canonici, César, Giacometti, Hajdu, Hernandez, Henri Laurens, Parpan, Tinguely, Niki de Saint Phalle and Voisin.
Doisneau was a city-lover who liked to photograph statues in public squares and parks. This often resulted in playful, humorous pictures – such as the unplanned shots he took when Maillol's sculptures were installed in the Tuileries gardens. Some lesser known but particularly poignant images show Maillol's muse, Dina Vierny, orchestrating the operations.
Rodin's art did not enjoy its current popularity in the period after World War II. All that Doisneau – and the general public – knew of the sculptor's work was his most famous piece, the Thinker. The story began at the Rudier foundry in 1950, when Doisneau was working on a photo report. A series of pictures show the forms of the sculpture emerging from the mould, then being lifted by a winch onto the base. A few years later, the photographer took several shots of the Thinker in the garden of the Musée Rodin, with the Invalides in the background. In 1993, Druillet posed jokingly behind the sculpture for Doisneau; the perspective makes the artist, dressed in black, appear to be the same size as the bronze poet... The wheel has turned full circle.
This exhibition in the recently renovated antiques gallery is the second at the Musée Rodin in Meudon. It illustrates the cultural and social development of a place that was both Rodin's home and his studio, and which he aimed to fill with a spirit of creativity and exchange.
.
Vue de l'oeuvre
Robert Doisneau, Tinguely, Portrait de l'artiste

Paris 1959

© Atelier Robert Doisneau

Robert Doisneau, Fonte du Penseur dans l'atelier Rudier à Malakoff

1950, épreuve gélatinoargentique, ph.7001

Robert Doisneau, Fonte du Penseur dans l'atelier Rudier à Malakoff

1950, épreuve gélatinoargentique, ph.7002

Fonderie Rudier, 1950 (Penseur sorti de sa gangue)

tirage argentique moderne

© Atelier Robert Doisneau

Alberto Giacometti dans son atelier

Paris 1957

© Atelier Robert Doisneau
- Diaporama
EXHIBITION CURATORS
Hélène Pinet, Research and Photographic Collections
Cyrielle Durox, Drawings and Photographic Collections
IN COLLABORATION WITH ATELIER ROBERT DOISNEAU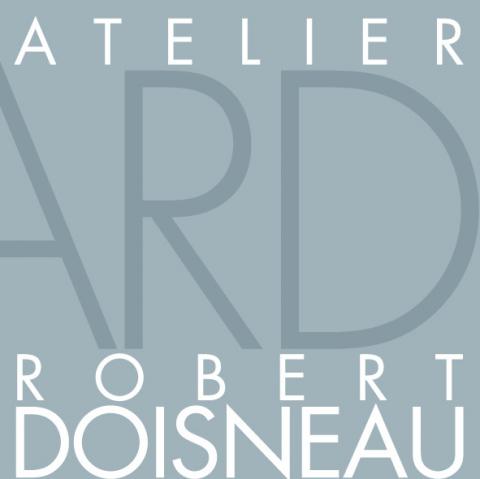 Exhibition(s) location(s)
Musée Rodin
77, rue de Varenne, 75007, Paris
Dates
From March 14 to November 22, 2015