Families
At the musée Rodin, everything is done to help young ones discover sculpture through play, learning and creativity, and to make your day at the museum and its sculpture gardens an unforgettable one.
Entry ticket is free for under 26 year olds of the European Union.
Discover our offer: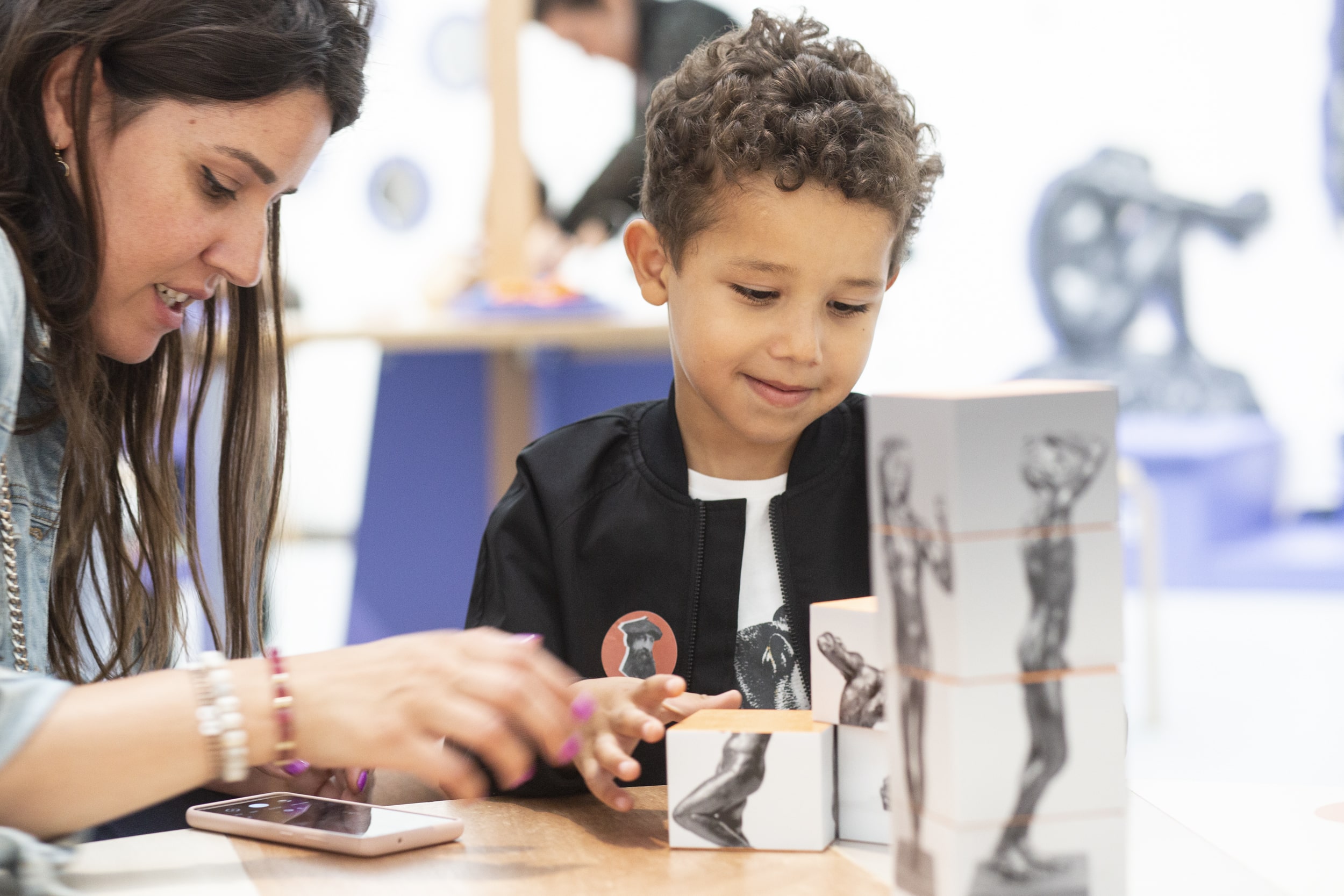 A new space dedicated to the autonomous and practical discovery of sculpture until the 28th of August.
After contemplation, it's time for action! The Rodin Museum invites you to discover art by practice for the duration of the summer.
The proposed itinerary, without mediation, allows intuitive and autonomous exploration of the senses and of one's relationship with art. Draw, mime, read, play, get your hands dirty... Be the protagonists of your own discovery of sculpture.
Access is free with the entry ticket to the museum.
Les activités et visites accompagnées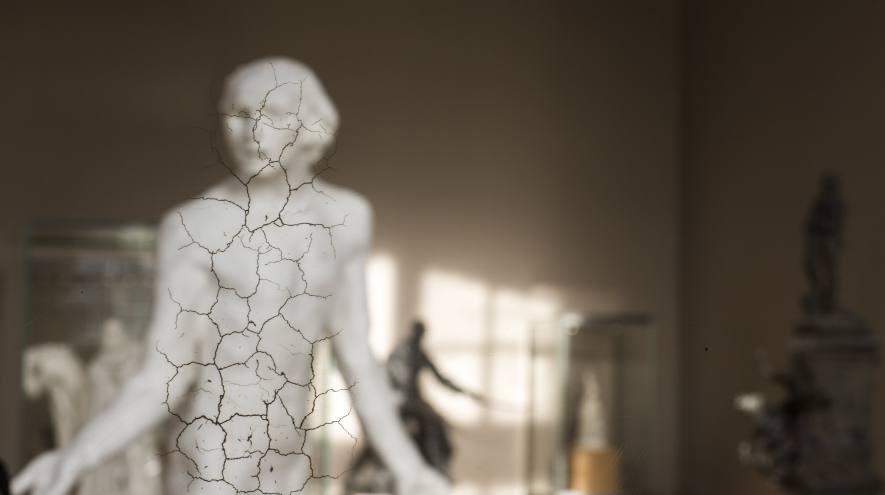 menez l'enquête au musée en famille
Pour les apprentis détectives de 6 à 10 ans, accompagnés.
Une sculpture a été brisée durant la nuit, plusieurs morceaux ont disparu... Vous avez une heure pour la reconstituer !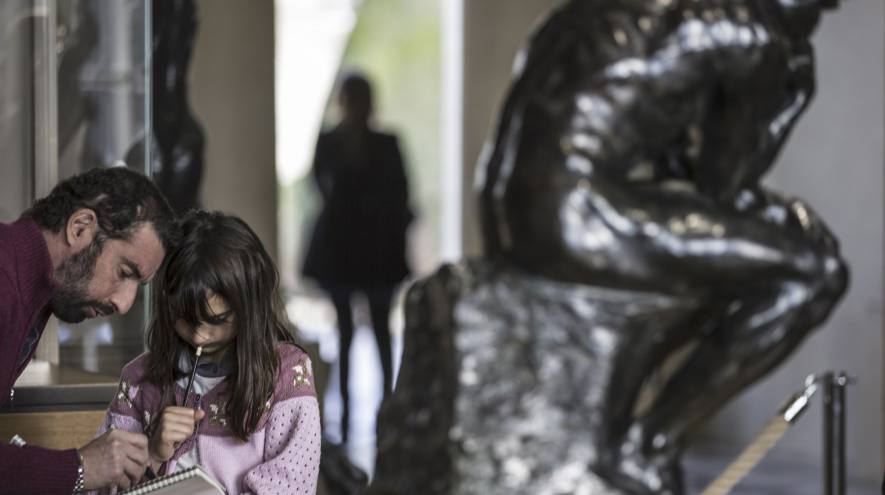 ateliers de dessin accompagnés
Pour les enfants à partir de 6 ans, accompagnés.
Venez saisir les différentes techniques de dessin de Rodin, au plus près de ses sculptures, sous le regard bienveillant d'un artiste.
Rodin's Garden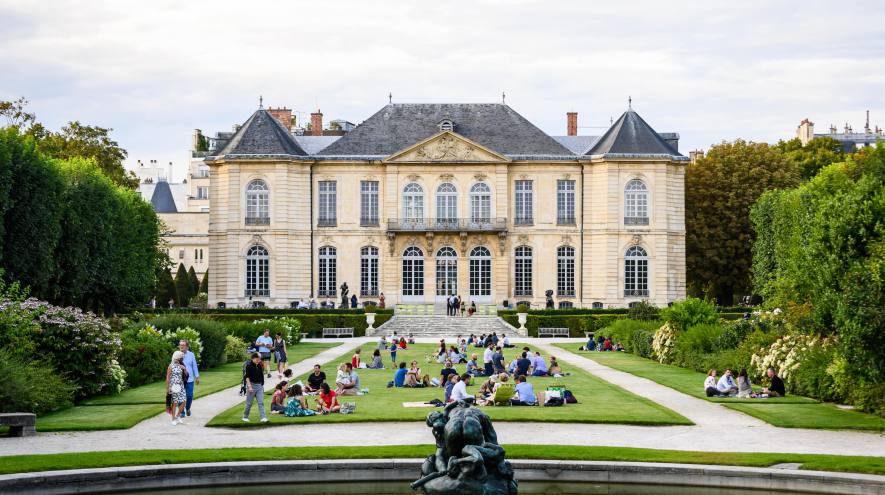 all weekend long
On the last weekend before the new school year starts, make the most of the many activities with the whole family. Yoga in the garden, Land Art workshop, tour and exploration of the garden, concert, picnic ...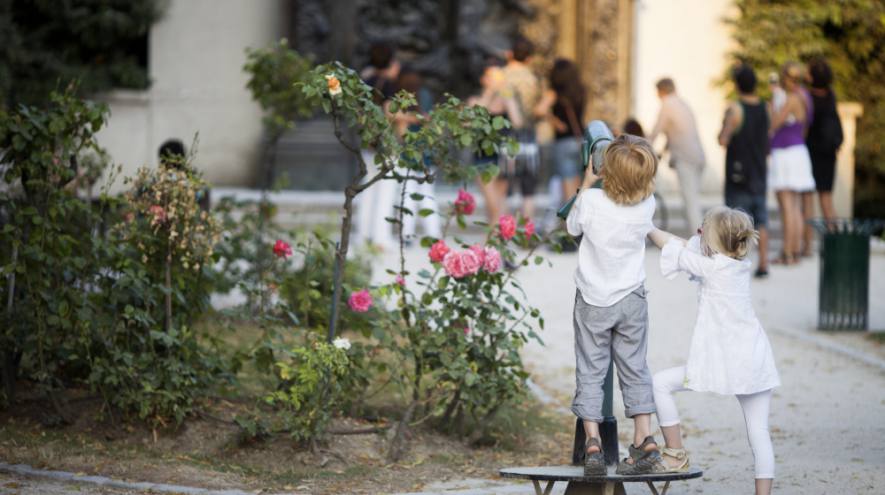 to play, wander, dream
A real haven of peace in the middle of Paris, the sculpture garden offers a range of atmospheres in which you can encounter sculptures and nature.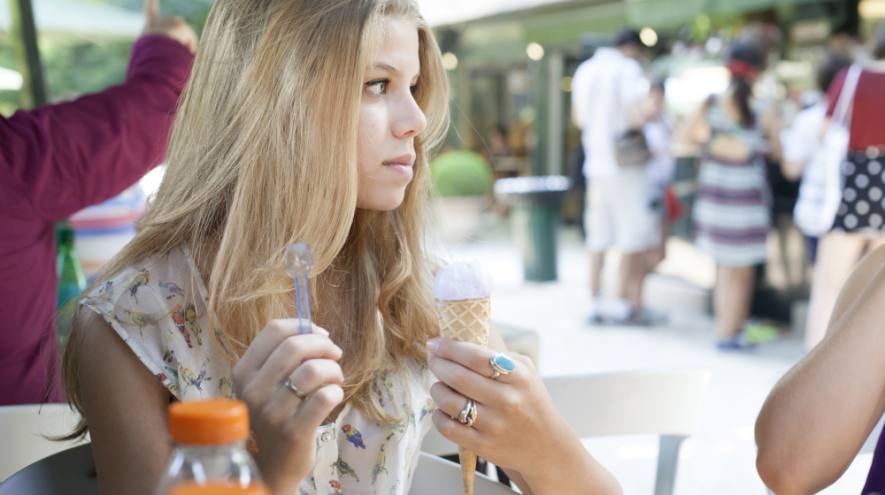 raspberry or chocolate ?
Indulge even the oldest children by dropping by the café-restaurant L'Augustine for a cup of ice cream or a refreshing drink in the heart of the sculpture garden.
Visiting aids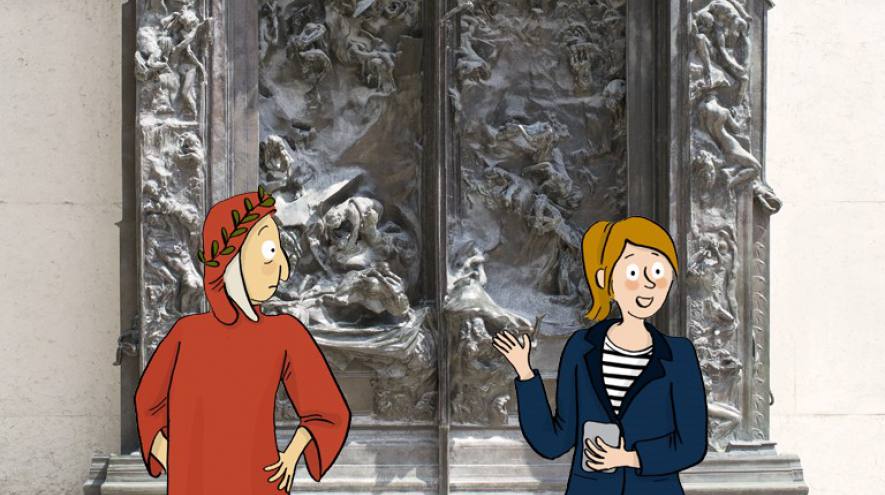 game-tour on tablet
Discover the Rodin Museum and its sculpture garden by following the adventures of Dante and Clarisse. From work to work, interactive games and clues multiply to reveal the secrets of the sculptures.- 6€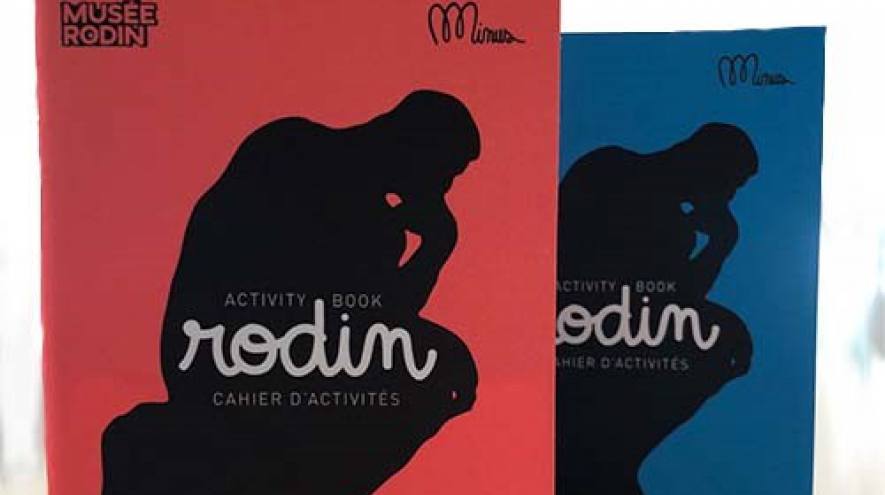 pencils ready !
Do you know what The Thinker is thinking about? Who is hiding inside The Hand of God? Play, draw, imagine and walk in the footsteps of Auguste Rodin.
Sold at the cash desks - 6€
For your convenience
 

Toilets and baby changing facilities are available on level -1 of the museum entrance ticket hall.

Thanks to the lift and ramps, all areas are accessible to people with reduced mobility and pushchairs.
Please note that only "cane" type pushchairs are allowed in the museum. Scooters and bicycles are not allowed inside the museum.